Where to Start?
Picking the right promotional product can be a headache. There is so much choice from pens, travel mugs, bags, USB's, coasters and more, so where do you start? Our merchandise experts will help you to choose the right product to suit your brand and specific campaign. We start with considering the following your brand, lead time, print, budget and the campaign. We can then help you narrow down the options resulting in the best solution.
Brand
It is important that your promotional merchandise fits your brand for example drawstring bags are suitable for a college but not so suitable for a solicitors. Pick a product that suits your target audience and make sure it is sending the right brand message.
Colour
Colour is very important when picking the right promotional product. If the product can be supplied in your corporate colour then this can save you costs on print. The product is automatically linked to your brand before it is even printed. There are a huge range of promotional products that can be pantone matched. This can be a great starting point to narrow down the range of products that are available.
Lead Time
All products have different lead times. Depending on when your products are required will have an effect on the products that are available to you. Don't waste your time looking at promotional products that have a 4 week lead time if you need them for an event in 2 weeks time.
Print
The print can change a standard product into something unique for your brand. Here are few examples of standard products that have been transformed by print. Superhit Extreme Branding [gallery ids="2492,2494"] [gallery ids="2505,2502"]
Budget
Budget is a key factor when considering promotional merchandise. There are many things that can be considered when working within a budget including the print options, quantity ordered and packaging.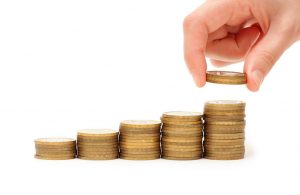 Campaign
It is important to always keep in mind what the promotional product is being used for and what is the message you want it to carry? Do you want to raise awareness of a specific event or are you launching a new product? Promotional merchandise is a very powerful marketing tool. The more people that see your brand the better results you will see in business and sales. Give your target audience a branded item that they will use over and over again or give them something different to create a good talking point. Our team of merchandise experts are here to guide you and put forward product and print ideas. We have all been working in this industry for many years and its worth tapping into our wealth of experience. Give us a call 023 92 354 960